Pre-Admission and Post-Discharge Counseling
Generating savings by averting inpatient complications and readmissions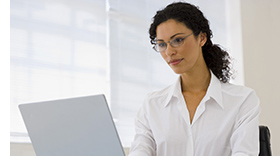 American Health's Pre-Admission and Post-Discharge Counseling programs are designed to avoid complications and address readmission rates by providing education to members admitted for inpatient procedures. The programs expand the reach of medical management to assist members who are hospitalized but not already enrolled in Case Management.
Pre-Admission Counseling
In our Pre-Admission Counseling program, case managers make coaching calls to members who are scheduled to receive inpatient, elective surgery. During the call, case managers educate members on proper preparation for their hospital admission and the recovery process. They discuss medications, review signs and symptoms of infection, and send members additional educational material if necessary.
Post-Discharge Counseling
Post-Discharge Counseling is provided to members who are discharged from the hospital to the home setting. Case managers make timely calls to members to check on their health status and assess their pain or discomfort levels. They identify any complications and discuss with members when they should contact their physicians or seek medical attention. The post-discharge call provides an opportunity to engage members early with opioid risk educational tools and resources. It is also an opportunity for early identification of Case Management needs.
Product Highlights
Timely education provided to members who experience an inpatient admission
Designed to quickly identify complications and address readmission rates
Additional identification sources for members who are appropriate for Case Management
Optional program enhancements to medical management that provide further opportunities for cost savings
Clients may elect to purchase one or both of the services
Members work with the same case manager when the services are combined, maximizing the opportunity to reduce readmission rates
---
Testimonials
I have worked with AHH for many years and have always been pleased and impressed with their level of expertise and professionalism. Their case managers have served both our clients and the patients well in getting quality care while controlling costs. Makes us look good in selecting such a quality partner!

Nancy Fee
Vice President

3PAdministrators

Onalaska, WI

American Health's Case Management service has provided H.H.C. Group and our clients with an exceptional service. The nurses are always available for questions, very responsive and willing to work with our team to ensure members receive the care and information needed.

Bruce D. Roffé
President & CEO

H.H.C. Group

Gaithersburg, MD

American Health's CM nurses balance the needs of our clients and each individual member they engage. Their model is personable, generating high member satisfaction, while providing program oversight to help manage our loss ratio.

Lynn Fleury
Marketing Executive

Blue Benefit Administrators of MA

American Health case managers are just more unique at a professional level. Their communication skills are filled with knowledge; they are very prompt to respond, extremely honest and very good with members. Whenever I refer someone over to Case Management, I never question the level of expertise our members will receive.

Carol Stolzenbach


Diversified Group Brokerage

Marlborough, CT

American Health is very aware of the needs of our different clients. Any time we have needed anything, they have bent over backwards to accommodate us. That flexibility has been invaluable. Timeliness and accessibility have never been an issue. American Health has been a partner in working with our clients, and that's important to our
company.

Kim Wood
Chief Compliance Officer and Consultant

American Benefit Corporation

Ona, WV

Over the years, I have been impressed by both the Utilization Review and Case Management services provided by American Health Holding. The customer service is excellent! It is great to have an actual contact when a situation arises. The case management nurses are knowledgeable; their reports are understandable and comprehensive. Many of our patients in Case Management have called Group Administrators to say the case manager was wonderful to work with and very helpful.

Mary Hasterok
Case Management Coordinator

Group Administrators, Ltd.

Schaumburg IL