Bariatric Care Management
Reducing the complications of bariatric surgery through nurse support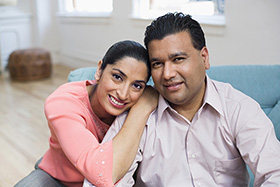 With obesity prevalence in many U.S. states over 30%, the epidemic is resulting in high costs for health plans and health complications for members. For members who have chosen bariatric surgery to manage their obesity, American Health's Bariatric Care Management program assists in avoiding complications from the procedure and provides support for improving their health.
Our program consists of medical necessity review, network verification and comprehensive reporting. We also recommend the following requirements that members must satisfy prior to and following bariatric surgery as part of the preauthorization process:
Disease Management
Upon enrollment, the member participates in Disease Management for six months. Our nurse health coaches provide education on nutrition and physical activity and support for managing nine chronic conditions.
Case Management
After surgery, members are supported in Case Management for 12 months. Case managers review treatment plans and medications and can assist in identifying potential complications.
Product Highlights
Precertification of medical necessity and verification of network provided for bariatric surgery
Six months of Disease Management nurse health coaching prior to surgery
After surgery, members are supported in recovery by a case manager for one year
Option of behavioral health assessment through our partner CuraLinc Healthcare
---
Testimonials
As a start-up company, American Health's partnership was an integral part of our success. Their iSuite software provided the reporting transparency that allowed us to identify high risk cases. They customize their services to fit our needs, but it is the partnership that we value the most.

LaRea Albert
CEO

Lonestar TPA

Tyler, TX

We have been using American Health Holding for many years. From the relationship with our account executive to the quality of service provided, American Health is a knowledgeable and reliable partner.

Thomas R. Daniel
Administrator

New Orleans Employers - International Longshoremen's Association

New Orleans, LA

American Health's CM nurses balance the needs of our clients and each individual member they engage. Their model is personable, generating high member satisfaction, while providing program oversight to help manage our loss ratio.

Lynn Fleury
Marketing Executive

Blue Benefit Administrators of MA

Swiss Re Corporate Solutions considers AHH to be one of our preferred vendors because they have programs in place to help manage complex diseases such as cancer. If supported by the plan document, AHH can proactively review patients and assist with second opinions to ensure accurate diagnosis, testing and that the most appropriate treatment protocol is being followed. Additionally, AHH case managers help employees select in-network facilities that have the best outcomes for the diagnoses and negotiate costs of care while maintaining a focus on the employee and their dependents. AHH helps employees regain their optimum levels of wellness and simultaneously protect plan assets.

Matt Leming
Sales Leader, VP

Swiss Re

Overland Park, KS