Integrated Behavioral Health
Unique model reduces substance abuse and mental health claims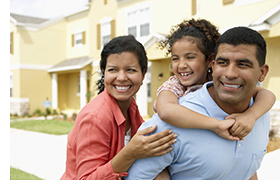 Integrated Behavioral Health, American Health's unique combination of medical management and an employee assistance program (EAP), is a solution that reduces costs by guiding members who will benefit from short-term behavioral health counseling to the EAP at the point of entry. For members with acute mental health or substance abuse (MH/SA) conditions, the program identifies providers or facilities within the health plan's network that are appropriate for their specific need.
The program's "clinical-first" service model provides all participants with a thorough psychosocial assessment during the first call. After the initial evaluation is completed, the member is guided into the most appropriate mode of care for his or her condition using referrals based on American Health's medical necessity guidelines.
Because half of all non-medication behavioral health cases can be addressed within the framework of an EAP short-term counseling model, Integrated Behavioral Health provides savings from would-be claims that were instead redirected into the EAP. For participants with acute MH/SA conditions, this integrated approach provides referrals to network providers or Case Management when necessary.
Product Highlights
Unique "clinical-first" model guides members with acute MH/SA conditions to the most appropriate mode of care

Reduces the frequency of outpatient MH/SA claims

Promotes in-network utilization from members with acute MH/SA conditions

Boosts EAP utilization, which can lead to increased employee productivity
---
Testimonials
American Health understands the need for a client's overall health management strategy to expand beyond the deployment of UM, CM and DM services. This leadership-driven vision, which is echoed throughout their operations and marketing teams, allows American Health to align themselves with companies like CuraLinc Healthcare when opportunities exist to serve clients in an integrated, yet seamless, fashion.

Sean Fogarty
President and CEO

CuraLinc Healthcare

Chicago, IL

Allied has long partnered with American Health for medical management services to complement our strong position within the health care market payer space. We view American Health as an industry leader, innovator and good strategic partner.

Mitchell Wilneff
President

Allied Benefit Systems, Inc.

Chicago, IL

I am always looking for cutting-edge medical management tools that provide my clients with solutions for everyday life problems. American Health Holding provides flexible solutions for the inflexible schedules of my clients.

Stacey A. Dunbar
Assistant Vice President, Sr. Sales Executive

Huntington Insurance

Toledo, OH

Over the years that we have been working with American Health, I have virtually no complaints. Our experience with AHH has always been fantastic for both us and our clients. We have always been more than satisfied with the service, the technology and the expertise.

Susen Bookwalter
Vice President, Claims Review & Resolution

New Era Life

Houston, TX

American Health is very aware of the needs of our different clients. Any time we have needed anything, they have bent over backwards to accommodate us. That flexibility has been invaluable. Timeliness and accessibility have never been an issue. American Health has been a partner in working with our clients, and that's important to our
company.

Kim Wood
Chief Compliance Officer and Consultant

American Benefit Corporation

Ona, WV