CKD Case Management
Experienced nurse specialists managing the complexities of Chronic Kidney Disease.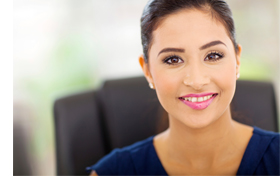 In 2017, more than 746,000 Americans suffered from kidney failure. Of these, 524,000 individuals were on dialysis and approximately 223,000 lived with a functioning kidney transplant (United States Renal Data System, 2017). American Health's comprehensive Chronic Kidney Disease (CKD) Case Management solution provides support to all members facing a gradual loss of kidney function. American Health's experienced CKD specialty team offers an expert approach to patient care, ongoing support and generates cost savings to clients.
With more than 10 years of experience on average, our CKD case managers work with the member, the member's family and support network to provide comprehensive assistance in all areas related to ongoing education, medical history, medications, development of support systems, lifestyle changes and behavior modifications, and financial options.
Savings are achieved through medical necessity reviews, early identification, averted complications through member education, steerage to alternate care settings and member assistance for enrollment in dialysis.
Product Highlights
Chronic kidney case management specialists interact with members and families, offering a complete support network
Extensive patient education and support program helps members achieve and maintain a healthier lifestyle, thereby reducing future medical costs
Early identification and support for dialysis and transplant needs
Member assistance with Medicare eligibility and enrollment for dialysis treatments
Network steerage to in-network facilities
---
Testimonials
I have worked with AHH for many years and have always been pleased and impressed with their level of expertise and professionalism. Their case managers have served both our clients and the patients well in getting quality care while controlling costs. Makes us look good in selecting such a quality partner!

Nancy Fee
Vice President

3PAdministrators

Onalaska, WI

I have never been disappointed with American Health's level of customer service. I can't think of a single occasion where we've asked for something and not received it. We are also very appreciative of American Health's Utilization Management reports. They're very informative, concise, comprehensive and user friendly to both the administrators and the clinicians on staff.

Libby Watkins
Director of Health Benefits Management

American National Insurance Co.

Galveston, TX

Employees are the single most important asset of any company. I feel it is my responsibility as president of our company to provide products and services to give our employees an opportunity to enjoy a happier and healthier life. Healthy employees are not only happier, but more productive. This is where American Health Holding's team fits our objectives perfectly. We have been able to integrate their products and services into our benefits programs, giving our staff every opportunity to lead a healthy and productive life. Thank you American Health Holding!

Mark R. Baldwin
President

Baldwin House Agency, Inc

Nashville, IL