Oncology Case Management
Managing quality and cost with knowledge, compassion and clinical expertise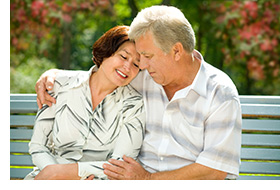 American Health understands that behind every claim there is a person, a family and a support network looking for guidance to effectively deal with the short- and long-term impact of cancer. Assisting the patient in coping with the disease and learning how to be a survivor extends far beyond the initial diagnosis and early treatment. With more than 10 years of experience on average, our oncology case managers are professionals who understand the complexity of oncology treatments and work closely with the medical team through the entire treatment process. They provide comprehensive care by:
Determining medical necessity
Completing assessments to determine patient needs
Educating patients on their condition, treatment options and benefits
Collaborating with providers
Reviewing treatment plans
Achieving managed savings and negotiated rate reductions
Providing follow-up and reporting to clients
Three-level review process
In addition to providing patient advocacy and education, our oncology team acts as a safeguard by determining the appropriateness of chemotherapy and/or radiation treatments using national guidelines through a three-level review process between the case manager, authorization review team and the clinical oncology specialist or supervisor.
If at any time during this process it is determined that a treatment plan is questionable, the case is sent to physician review. This three-level process ensures that each case is reviewed consistently, efficiently and correctly.
Product Highlights
Dedicated oncology case managers provide extensive education and support to patients and families
Acts as a safeguard by determining the appropriateness of chemotherapy and radiation treatment plans through a comprehensive, three-level review process
Physician review panel includes board certified specialists in oncology, radiology and hematology who are supported by our medical director
Cost savings result from timely discharge planning, alternative treatment options, steerage to in-network providers and decreased patient complications
What do patients like about American Health Holding?
---
Testimonials
American Health Holding is always looking at ways to innovate and offers each client the opportunity to customize a program that fits their unique needs. Their specialized medical professionals combine compassion, patience and unique knowledge about health care navigation to support the member and plan from both a quality of care and cost perspective.

Holly Weiske
Director of Client Services

Cypress Benefit Administrators

Appleton, WI

American Health's integration of data in one place that can actually speak to one another (Disease Management can speak to Case Management, etc.) is a strong point to our book of business. Information is available to everyone, which really plugs some holes in the whole wellness/chronic disease management continuum. This filled our need for a program to manage people with chronic conditions and not just the catastrophic.

Tina Vasen
VP Marketing

Trusteed Plan Services Corp.

Tacoma, WA

For the past two years, American Health Holding has provided exceptional precertification and case management services to participants in several Welfare Funds administered by our TPA. Now, we look forward to adding other critical, cost saving programs offered by AHH such as Maternity Management and Outpatient Chemo Precertification. It's a win-win, for the participants and the Welfare Funds, when AHH is your business partner during these ever changing and uncertain times in the health insurance industry.

Kathy Cole
Account Executive

GEM Group Inc

Pittsburgh, PA

Swiss Re Corporate Solutions considers AHH to be one of our preferred vendors because they have programs in place to help manage complex diseases such as cancer. If supported by the plan document, AHH can proactively review patients and assist with second opinions to ensure accurate diagnosis, testing and that the most appropriate treatment protocol is being followed. Additionally, AHH case managers help employees select in-network facilities that have the best outcomes for the diagnoses and negotiate costs of care while maintaining a focus on the employee and their dependents. AHH helps employees regain their optimum levels of wellness and simultaneously protect plan assets.

Matt Leming
Sales Leader, VP

Swiss Re

Overland Park, KS