Sales and Account Management
Gina Paglia • Director, National Accounts
Gina has over 25 years in the healthcare industry. As Director, of National Accounts, Gina offers significant expertise in managing a broad array of payor types focused on developing client specific growth strategies. Gina has demonstrated a proven ability to create and cultivate a high performance team that focuses on developing long-lasting client relationships resulting in high retention rates. She develops solutions that best address the client's needs while coordinating the involvement of the various support and services teams in order to meet the clients expectations and their performance objectives. Throughout her career, Gina has had significant success in producing revenue and profitability gains for clients. Her work includes serving as a change agent for transformation of various processes to ensure a smooth execution of client objectives.
Telephone 972-689-8883 • E-mail ginapaglia@firsthealth.com • vCard
Chanelle Bergren • Director, Account Management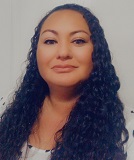 Chanelle has more than 20 years of experience in the healthcare industry. Prior to American Health, she was an Account Manager with Kaiser Permanente before earning the opportunity to lead the state of Arizona's Department of Administration Health Benefits Division. Chanelle worked as an invaluable member of our Account Management team for several years at American Health and demonstrated an extraordinary ability to create strong client partnerships while managing complex clients. As Director of Account Management, Chanelle helps expand relationships with accounts and guide her team in the best practices to support continued growth.
Telephone 614-933-6606;• E-mail BergrenC1@ahhinc.com • vCard
Carrie Raethke • Vice President, Sales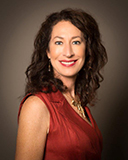 Carrie has over 20 years of health care industry experience and possesses a wealth of knowledge about self-funded health plan management. Carrie's career began in 1994 with Humana in Green Bay, WI in claim operations. In 1996 she relocated to Minneapolis and began working for UnitedHealthcare Administrators, Inc., the third party administrator (TPA) that later became UMR, where she spent 12 years in Operations, Account Management and Product Management. In addition, Carrie was on the senior management team that formed Avidyn Health, a medical management entity, where she served as Vice President, Account Management and Vice President, Sales. Carrie joined American Health in 2008 as Vice President, Sales and enjoys working with clients to customize programs to meet their individual needs.
Telephone 612-599-3866;• E-mail craethke@ahhinc.com • vCard
Richard Hodsdon • Vice President, Sales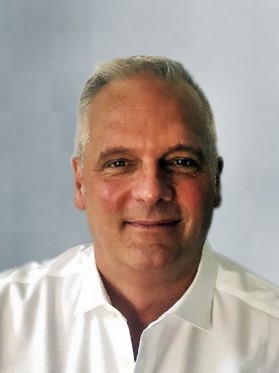 Richard has more than 25 years of health care industry experience, and prior to joining American Health was Vice President of Sales and Marketing at HHS, Health Options in Grand Rapids Michigan. In addition to his extensive background in healthcare, he has experience in the areas of Program Development, Strategic Planning, Corporate Metrics and Senior Leadership. As Regional Vice President of Sales for American Health, Richard applies his expertise in the areas of disease management, predictive modeling, and behavioral health to provide customized, integrated health care solutions for his clients.
Telephone 616-328-9415 • E-mail RHodsdon@ahhinc.com • vCard
Kevin Ryan • Vice President, Sales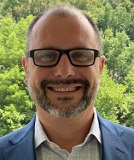 Kevin has more than 20 years of TPA sales experience. Prior to joining American Health, he was Vice President of Strategic Sales at HealthSCOPE Benefits for many years and a key contributor in the company's growth into the third largest benefits TPA. At HealthSCOPE, Kevin collaborated closely with American Health for medical management to drive HealthSCOPE's organic growth. In 2019, following an acquisition, he served as the Southeast Sales Director for UMR. During his career, Kevin also served as a Sales Vice President with Aetna's Government segment in the Mid-South. Kevin has an MBA from Vanderbilt University and has a Certified Employee Benefit Specialists (CEBS) designation from IFEBP and the Wharton School of Business.
Telephone 615-473-5681 • E-mail Ryank2@ahhinc.com • vCard
Rob Dubois • Vice President, Sales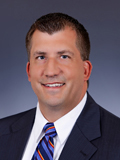 Rob has over 25 years of experience in the health care industry. Prior to his most recent role as Director of Client Services at AHH and First Health, he was the Director of Product Development for Lumenos, a leading consumer-directed health plan. His product efforts at Lumenos focused on engaging consumers more directly in their health care purchases. His diverse background includes direct clinical practice as a behavioral health/substance abuse therapist, call center management and implementation, and account management. Over the years, Rob has shown the ability to establish a level of trust with his clients by engaging them in a manner that proactively identifies their concerns and resolves issues in a timely manner. As Vice President of Sales, Rob ensures the voice of the customer is communicated throughout American Health's operations while growing our business.
Telephone 614-580-5463 • E-mail rdubois@ahhinc.com • vCard
---
Testimonials
I have never been disappointed with American Health's level of customer service. I can't think of a single occasion where we've asked for something and not received it. We are also very appreciative of American Health's Utilization Management reports. They're very informative, concise, comprehensive and user friendly to both the administrators and the clinicians on staff.

Libby Watkins
Director of Health Benefits Management

American National Insurance Co.

Galveston, TX

There is an account management service philosophy that AHH has as an organization. Every touch point is a good experience. Good listening, good follow-through and flexibility without compromising the integrity of the AHH program.

Ann Lervold, MA
Quality & Health Promotion Services Manager

First Choice Health

Seattle, WA

We have been using American Health Holding for many years. From the relationship with our account executive to the quality of service provided, American Health is a knowledgeable and reliable partner.

Thomas R. Daniel
Administrator

New Orleans Employers - International Longshoremen's Association

New Orleans, LA

There are specific companies where you have one or two people that you can contact, and those people come and go. Our companies have been working together since the 90s. There's a huge comfort factor in being able to contact my American Health account executive who I've worked with for years and years. I know I'm going to get a response, and it's going to be timely. If it's something that is being worked on, then American Health keeps me updated. And if there is any way, shape or form that what I'm asking for can happen, it's done. And if it's not, then I still know I'm going to get an answer, even if I don't like that answer. That's unique nowadays. Everyone wants to pass the buck. That is worth gold. If I can have someone that's honest with me, that's huge.

Marc Paulson
President

Benefit Plan Administrators, Eau Claire

Eau Claire, WI

American Health has provided a great resource with their ability to assist with RFP and sales opportunities. They are always willing to customize materials and programs to best fit our clients' and prospects' needs.

Bill Bixler
Sr. Account Executive

The Loomis Company

Wyomissing, PA