American Health Leadership Team
Paul Lavin • President and CEO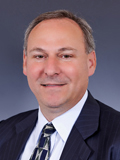 Since joining American Health in 2008, Paul has implemented and led a company strategy to emphasize providing flexible, quality medical management at market-leading prices. His focus centers on meeting directly with clients and creating customized programs to meet their needs. Paul's leadership has positioned American Health at the forefront of the industry with continued growth and superior client satisfaction. Prior to joining American Health, Paul was most recently Managing Director at BearingPoint/KPMG Consulting. He holds both a BS in Economics and an MBA from the University of Pennsylvania's Wharton School of Business.
Telephone 215-280-5986 • E-mail plavin@ahhinc.com • vCard
Ron Gibb • Executive Vice President and Chief Operating Officer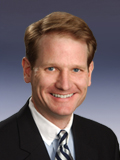 Prior to joining American Health in January 2010, Ron spent over 20 years with Wells Fargo in a variety of senior positions with assignments in New York, Minneapolis, Phoenix and Milwaukee. These positions included financial and strategic planning, operations, sales management and acquisition integration. Most recently he served as Senior Vice President and Manager of Business Banking and Commercial Real Estate. This role included developing credit and non-credit relationships with insurance brokers, medical practice groups, health care providers and self-insured private companies. As Executive Vice President and Chief Operating Officer, Ron has responsibility for American Health's Operations and Business Support departments.
Telephone 614-933-7574 • E-mail rgibb@ahhinc.com • vCard
Roland Griggs, MD, MPH • Medical Director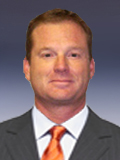 Dr. Griggs has been American Health's consulting Medical Director since 1993, bringing more than 23 years of medical management experience. In addition, he has operational experience for multiple provider-based businesses including a telemedicine supported, house-call practice and a rural integrated hospital system. Dr. Griggs has worked extensively with underserved populations such as the Navajo tribe, physically challenged children and homebound poor. Dr. Griggs is a licensed physician in 20 states. He received his BA from Dartmouth College and a Medical Degree and Master's Degree in Hospital and Health Services Administration from The Ohio State University. Dr. Griggs is certified in Quality Assurance and Utilization Review by the American Board of Quality Assurance and Utilization Review Physicians and is American Board of Medical Specialties certified for Family Medicine.
Steve Rodichok • Head of Wholesale IT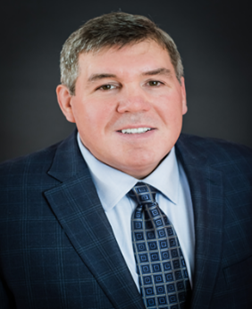 Steve is a collaborative IT executive, business strategist, innovator, and enterprise transformation leader with a strong track record of defining and delivering technology-based solutions that drive companies forward. He is also a compassionate servant leader with a 10-year distinguished military career. In his current role, Steve focuses on providing visionary, transformation and strategic leadership in the areas of enterprise business integration, data management, operational reporting, data analytics, member engagement, customer experience and target state architecture. He holds a Master of Business Administration from Robert Morris University in Illinois.
Telephone 630-737-5214 • E-mail steven.rodichok2@meritain.com • vCard
Bill Wilkin • Chief Financial Officer
Prior to joining the senior management team at American Health, Bill was Vice President, Treasurer and Chief Financial Officer with BellPointe, Inc., where he oversaw finance, accounting and distribution activities. Bill's experience also includes 10 years at J.E. Hanger Company, Inc., a leading provider of prosthetics and orthotics, where he served as Controller and Vice President of Finance and Administration. As Chief Financial Officer for American Health, Bill is responsible for all financial and fiscal aspects of company operations and provides leadership in the company's administrative, business planning, accounting and budget efforts.
Telephone 614-933-7612 • E-mail wwilkin@ahhinc.com • vCard
Dennis Bryant • Vice President, Business Support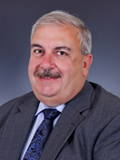 Dennis has more than 20 years of experience in customer service, technology, consulting and management. He previously applied his expertise to the insurance, manufacturing, global consulting and eCommerce industries, working with internationally recognized companies such as Abbott Laboratories, Philips Electronics and Atos-Origin. He joined American Health as a consultant in 2002 and was instrumental in the development and implementation of the company's industry-leading proprietary iSuite software system. Dennis accepted the position of Director, Application Development in 2005. As Vice President, Business Support, Dennis oversees American Health's business support, facility management, project management and implementation teams.
Telephone 614-933-7655 • E-mail dbryant@ahhinc.com • vCard
Adam Anticola • Director, Strategy and Marketing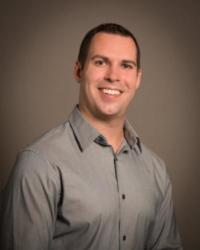 Prior to joining American Health, Adam worked for our sister company Meritain Health for 9 years managing a network analytics team as well as overseeing network strategy and local market activation. He has worked extensively with many areas of the organization including sales, account management, internal operations teams, and with brokers and consultants. Prior to Meritain, Adam worked in accounting and finance at a specialty construction company for several years. Adam holds a BS in Business Administration with a concentration in Management Information Systems from the University at Buffalo and an MBA from Medaille College. As Director of Wholesale Products, Adam has responsibility for American Health's strategy development and execution, product development, distribution strategy, marketing, RFPs and market research.
Telephone 716-245-1107 • E-mail Adam.Anticola@ahhinc.com • vCard
Lynda Davis • Vice President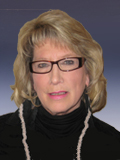 Lynda brings an excellent understanding of health care to her role as Vice President at American Health. She has 25 years of experience, most recently as a Vice President of MED-VALU, a national medical management company whose assets were acquired by American Health in January 2011. Her responsibilities at MED-VALU included complex program administration, program development, regulatory compliance and administrative consultation. Lynda's background includes working as a physician assistant in plastic and reconstructive trauma and in the group health division of an insurance company, where she holds several insurance industry program designations. She is well versed in the marketing of managed care programs and products for commercial and public sectors, and developed a successful international air medical evacuation service.
Telephone 614-933-7670 • E-mail ldavis@ahhinc.com • vCard
Donna Todd, RN • Senior Director, Clinical Operations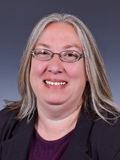 Donna has more than 25 years of health care experience in both the acute care arena and managed care. Prior to joining American Health, Donna worked at Mount Carmel St. Ann's Hospital in Columbus, Ohio, as Team Lead of Case Management/Social Work Services. While at American Health, Donna has served in a variety of positions, including Case Management Supervisor, Case Management Staff Development Coordinator and Interim Director, Disease and Wellness Management. In her current role as Senior Director, Clinical Operations, Donna is responsible for the leadership of case management and disease management and serves as the clinical expert within the senior management team. Her expertise is called upon to determine the strategic direction of our products as well as providing information to clients and potential clients.
Telephone 614-933-7919 • E-mail dtodd@ahhinc.com • vCard
Suzanne Wade • Director, Service Operations
Suzanne Wade is the Director of Service Operations and has overall responsibility for our Utilization Management teams. Suzanne has more than 30 years of experience in the healthcare field with clinical and leadership experiences. Her scope of expertise includes case management, disability and workers compensation case management, managed care, medical/surgical, orthopedics, pediatric and obstetric nursing, leadership and Medicare/Medicaid fraud. Prior to joining our team, Suzanne worked for Blue Shield of California as a Senior Manager leading nurses, clinical support teams and pharmacy technicians in prior authorization, access to care and continuity of care. Suzanne is a Certified Case Manager (CCM). Suzanne received her BS in Nursing from Florida Southern College and MS in Nursing from Nova Southeastern University.
Telephone 614-933-7935 • E-mail wadej1@ahhinc.com • vCard
Gina Paglia • Director, National Accounts
Gina has over 25 years in the healthcare industry. As Director, of National Accounts, Gina offers significant expertise in managing a broad array of payor types focused on developing client specific growth strategies. Gina has demonstrated a proven ability to create and cultivate a high performance team that focuses on developing long-lasting client relationships resulting in high retention rates. She develops solutions that best address the client's needs while coordinating the involvement of the various support and services teams in order to meet the clients expectations and their performance objectives. Throughout her career, Gina has had significant success in producing revenue and profitability gains for clients. Her work includes serving as a change agent for transformation of various processes to ensure a smooth execution of client objectives.
Telephone 972-689-8883 • E-mail ginapaglia@FirstHealth.com • vCard
Chanelle Bergren • Director, Account Management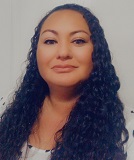 Chanelle has more than 20 years of experience in the healthcare industry. Prior to American Health, she was an Account Manager with Kaiser Permanente before earning the opportunity to lead the state of Arizona's Department of Administration Health Benefits Division. Chanelle worked as an invaluable member of our Account Management team for several years at American Health and demonstrated an extraordinary ability to create strong client partnerships while managing complex clients. As Director of Account Management, Chanelle helps expand relationships with accounts and guide her team in the best practices to support continued growth.
Telephone 614-933-6606;• E-mail BergrenC1@ahhinc.com • vCard
Kari Ruthig • Director, Disease Management and Wellness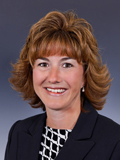 Kari has more than 19 years of experience in the health care industry, with a focus in health education and health promotion. Prior to joining American Health, she held a similar role at Blue Cross Blue Shield of Michigan, where she designed wellness and care management solutions individually tailored to meet groups' needs. Kari has extensive experience planning and implementing worksite health promotion programs and is a certified Wellness Coach. As Director of Disease Management and Wellness, Kari assists American Health's clients in achieving their cost containment goals by creating healthy workplaces and healthy employees through the promotion of health, wellness and the prevention and treatment of chronic conditions.
Telephone 614-933-7618 • E-mail kruthig@ahhinc.com • vCard
Deanna Duvall • Program Manager, Strategy and Marketing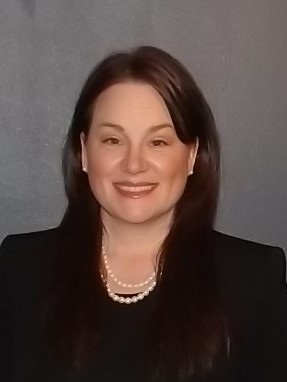 Deanna has more than 20 years of experience developing, implementing and managing successful health education programs. Prior to joining American Health, Deanna worked with Aetna ActiveHealth Management for 9 years, most recently as a Director of Account Management in government and commercial segments and previously as an Onsite Wellness Manager and Clinical Supervisor where she designed and managed worksite wellness programs from the ground up. She has experience executing consumer-based program strategies, collaborating cross-functionally with a number of internal teams and vendor partners, and handling clinical program oversight. Deanna is a Registered Dietitian, a Six-Sigma Yellow Belt, and holds a Project Management Processional (PMP) certification. As Project Manager for Wholesale Products, Deanna handles the execution of new initiatives, product development, and existing product enhancements.
Telephone 614-933-7674 • E-mail dduvall@ahhinc.com • vCard
Kym Padro-Ortiz • Manager, Business Intelligence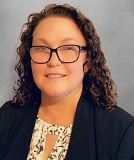 Kym has more than 18 years of experience in healthcare analytics. Prior to joining American Health, Kym worked at CareGuide (formerly Patient Infosystems) in Coral Springs, FL, as Senior Data Analyst. While at American Health, Kym has served in a variety of positions, including Sr. Informatics Supervisor and Senior Data Analyst with a focus on Disease Management outcomes. In her current role as Manager, Business Intelligence, Kym is responsible for providing leadership and strategic oversight to American Health's business intelligence function, which includes healthcare informatics, client reporting, predictive modeling and data analytics.
Telephone 614-933-5746 • E-mail kpadro@ahhinc.com • vCard
Liz Rorapaugh • Manager of Service Operations, AHH Call Center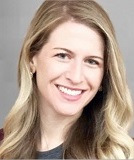 Liz has over 10 years of experience in the health care industry. While at American Health, Liz has served a variety of positions, including Intake Coordinator, Call Center Auditor, and Customer Service Supervisor. In her current role as Manager of Service Operations for the AHH Call Center, Liz is responsible for leadership of the Call Center and all roles that help support multiple departments across the organization including Utilization Management, Case Management, and Disease Management. She manages department hiring, maintains client performance guarantees, oversees staffing ratios to support business growth and participates in client implementations to ensure customer satisfaction expectations are exceeded starting with the Call Center.
Telephone 614-933-7854 • E-mail rorapaughe@ahhinc.com • vCard
---
Testimonials
American Health understands the need for a client's overall health management strategy to expand beyond the deployment of UM, CM and DM services. This leadership-driven vision, which is echoed throughout their operations and marketing teams, allows American Health to align themselves with companies like CuraLinc Healthcare when opportunities exist to serve clients in an integrated, yet seamless, fashion.

Sean Fogarty
President and CEO

CuraLinc Healthcare

Chicago, IL

Our more than 20 years' experience in the industry has shown that now more than ever, companies must be client-focused and flexible to compete in today's market. I'm impressed by the way American Health Holding listens to individual client needs to develop customized solutions. Their client-driven, strong service attitude begins with their CEO and is seen throughout their company in everything they do.

Brad Hiller
Vice President of Sales

Interactive Health

Schaumburg, IL

I am always looking for cutting-edge medical management tools that provide my clients with solutions for everyday life problems. American Health Holding provides flexible solutions for the inflexible schedules of my clients.

Stacey A. Dunbar
Assistant Vice President, Sr. Sales Executive

Huntington Insurance

Toledo, OH

What I appreciate most about American Health Holding is the genuine commitment to providing the highest level of customer service. Starting with the CEO, concerns are heard, validated and acted upon swiftly to ensure that the client is satisfied.

Kim Stroud
Benefits Manager

Manatee County

Bradenton, FL